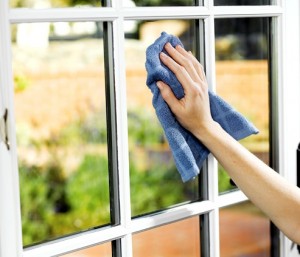 If you are like most homeowners, you don't like to clean or wash windows! This is because window cleaning is time intensive and often difficult or dangerous to do yourself. It involves climbing ladders, hanging out of windows and after almost endless hours of work, chances are you'll still have smears and streaks.
By hiring a courteous, conscientious team of professionals like Total Perfection Cleaning, you'll have a year-round sparkle, and be the pride of your neighborhood. All this, and you didn't even break a sweat!
We would be happy to provide you a no cost, no-hassle estimate at your convenience. And we'll back up our estimate with loads of references so that you can hear from some of our many satisfied customers.
Windows are your portals to the outside world. They invite nature into your home, bringing in loads of sunshine, fresh air as well as the natural scents of the great outdoors. When well kept and clean, windows add a touch of tasteful elegance to your home, creating a pleasant and hospitable atmosphere.
Our goal is to provide the highest-quality window cleaning workmanship possible. We have implemented procedures to ensure that it remains our absolute, reliable standard to provide excellent service!
WE HAVE A 7 DAY RAIN GUARANTEE
If we clean your windows and it rains within 7 days of the cleaning, we will return and CLEAN YOUR WINDOWS AGAIN FOR FREE!!
Call Us Today for a Quote – (949) 916-3344