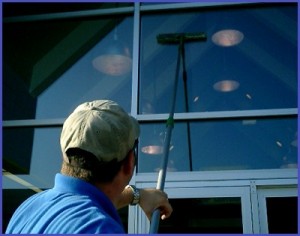 Since 1999, we've cleaned thousands of windows for commercial properties, and if there's one thing we've learned, it's this: Clean, sparkling windows are a reflection on your business as well as a reflection on ours. That's why we guarantee your satisfaction with every job. Our exceptional quality and service are unmatched. We are a locally owned company with locations in both Orange County and San Diego which means you will receive a personal touch from a local business owner who understands the business in your area.
From our custom cleaning programs to detailed invoicing, we've made window cleaning hassle free. Regardless of your budget, we can put together a program that meets your needs.
Our Services:
Reliable Year Round Scheduling
Customized Cleaning
Construction Clean-ups
Emergency Cleanings
Pressure Washing
For Total Perfection Cleaning, there is no job too big or too small. Whether we are visiting you twice a week or twice a year, you can rely on us to show up. We also provide the peace of mind that licensed, bonded, and insured window cleaners will be maintaining the appearance of your business. Let Total Perfection Cleaning brighten your windows at work and at home too. Call today to have one of our window washing experts give you a free on-site estimate.
Our business is built on establishing a reputation of high quality results on a consistent basis. These are results that our clients, who are large businesses, property management companies and building owners have come to expect.
Call Us Today for a Quote – (949) 916-3344