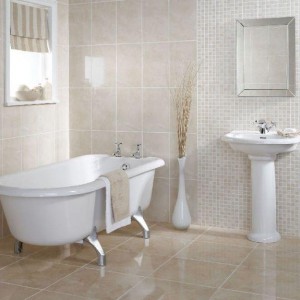 Sparkling tile floors can make an entire room look better, but they must be properly maintained and cleaned.  Titles and grout in bathrooms and kitchens can get extremely dirty because they are exposed to soap scum, food, water damage, and high foot traffic. Over time, tiles and grout become discolored, so the best solution to getting your tile and grout back to looking shiny and new is to call in the pros at Total Perfection Cleaning.
We have plenty of experience with tough-to-clean tile and grout, and have the necessary equipment and products to make them sparkle. There are different types of tile, so we'll use various techniques for cleaning depending on what will work best.
Why spend precious time and effort trying to clean stubborn tile and grout stains when you could hire Total Perfection Cleaning to do the job quickly and thoroughly?  Keeping your tile floors sparkling will improve the look of your entire home.  Call us today!