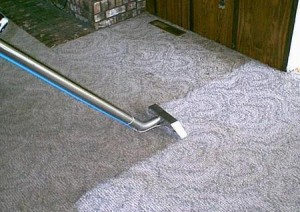 Protect your home's investment with area rug cleaning. Area rugs complete a room's look by adding warmth, color and texture to a space. But depending on a room's layout and furniture placement, your rugs can be exposed to heavy foot traffic.
Keep your area rugs looking beautiful by calling Total Perfection Cleaning to schedule them for regularly cleaning!
At Total Perfection Cleaning, we are equipped to properly care for all types of area rugs giving them the specialized care and attention they deserve.
Our specially trained staff are experts when it comes to determining the cleaning methods best suited to your rug's particular weave, fibers and dyes.
We use the most advanced processes available today to thoroughly clean your rugs and remove any dirt, stains, or odors.
If your rugs need a little extra care due to long-term wear, we also provide re-fringing and re-padding services.
We understand that we are guests in your home, so we treat your home with the care and respect that will welcome us back. When our technicians leave your home, you will feel the increased cleanliness, freshness and comfort that only Total Perfection Cleaning can provide.